Emergency Shelter
Good Samaritan helps homeless, pregnant woman in need at Goodwill store
GRIFFIN, Ga. — A Good Samaritan stepped in to help a pregnant, homeless woman in need at a local Goodwill store.
Nafetteria Hines walked into a restroom of the Goodwill store in Griffin on Tuesday and a found a homeless, pregnant woman naked from the waist down. She had been shopping at the store when she accidentally soiled herself and onto the store's floor. The homeless woman asked a store employee if she could have some new clothes.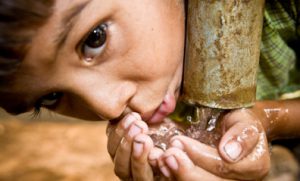 "The store employee went to the manager, who said the woman would have to buy the items herself, just like everyone else," said Hines. "The woman didn't have any money at all, so that's when I bought her what she needed myself."
Hines bought the woman new pants, undergarments and shoes.
"I brought her the stuff in a bag, and she just teared up and was like, 'Thank you, thank you, thank you,'" said Hines. "It made me tear up because she was very grateful for those couple of items."
Reports of the incident spread throughout social media.
"Our team was dealing with several issues at the same time," said Elaine Armstrong, spokesperson for Goodwill North Georgia. "We were trying to assist the shopper and clean up a biohazard on the floor.
"But overall, our response to the situation was insensitive and inappropriate. We have talked with our staff on how to address situations like this in the future. This was a unique situation that we had not encountered before, and we apologize to the shopper and the good Samaritan who stepped up to assist."
Hines said she wasn't satisfied with the apology.
"If I was the manager there, I probably would have just paid for it myself," Hines said. "You don't have to necessarily teach your employees to go over and beyond for somebody. That comes from the heart."
Hines told 11Alive that she wanted to find the woman after the incident to ask whether she needed anything else, like a winter coat, but when she went to find her, the woman was gone.